Please share!
We would like to thank you for all your comments and feedback on our proposed walking and cycling routes for the Connecting our Garden Communities Draft Plan. We now have a total of 396 contributions. Any further comments made before consultation closes in 4 days' time on Friday 30th September would be massively appreciated by us at Somerset West and Taunton Council.
Please share this news update through your social media accounts or email.
What you've told us so far
Some of our key responses and most interesting results are to our question: "What is most important to you when prioritising the delivery of the proposed walking and cycling routes in Taunton?". Currently your top three priorities in delivering routes include the 'potential to be transformational', 'connection to schools' and 'serves existing as well as new users'. 'Connection to other essential services' is also one of the top priorities from what you've told us. Some of the least important factors overall are 'timing of delivery coordinated with development', 'political acceptability' and 'cost of route delivery'. Make sure you don't miss your chance in telling us what you think by providing your feedback and spreading it around the community.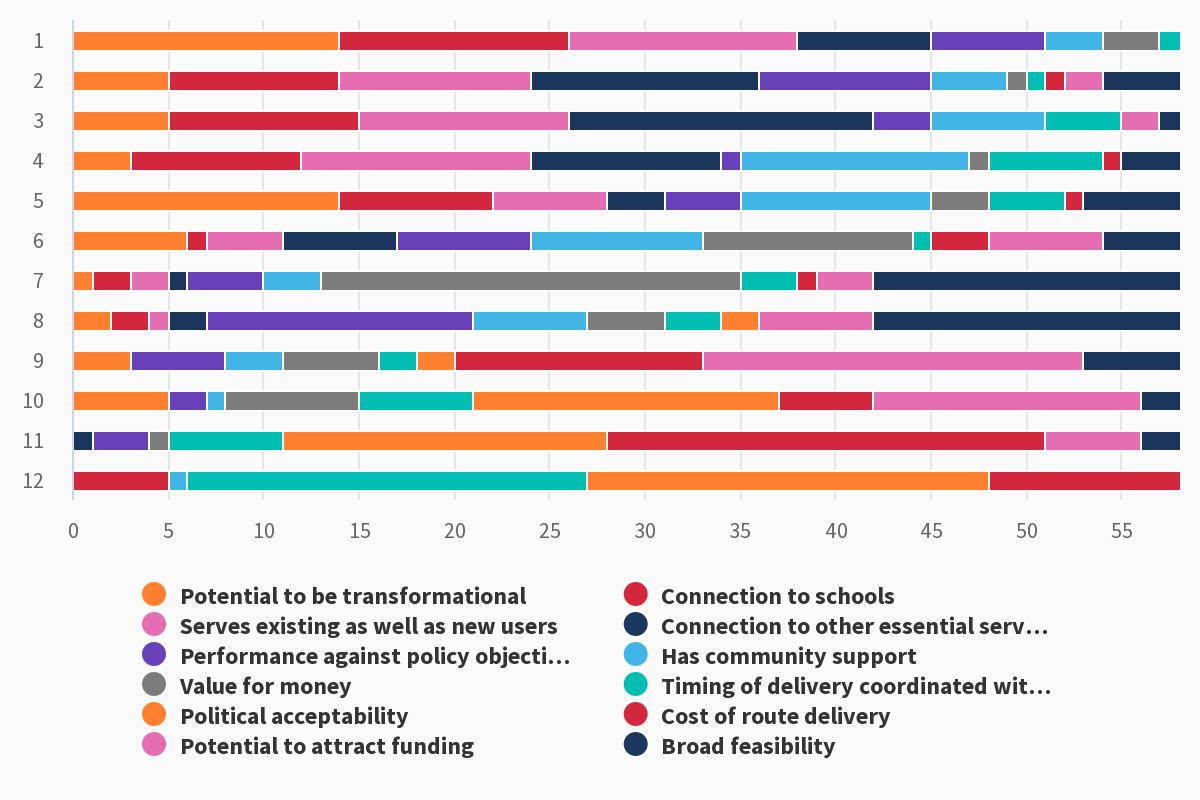 A massive thank you from Somerset West and Taunton Council for all your contributions. You can view all contributions by clicking on each tile on the website.
Please share this post and help us maximise public involvement.
Consultation ends this Friday (30th September)!